JM Communications Announces The Production Of A New Independent Film,
"The Roots Of Texas Mexican Food"
Filming will begin this summer on a new independent documentary titled, "The Roots Of Texas Mexican Food."
The documentary is a production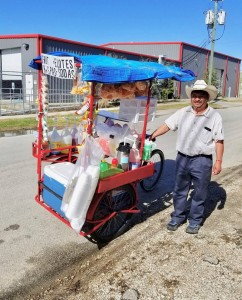 of JM  Communications based in Houston Texas, in collaboration with two Latin American filmmakers.  Shooting locations include Houston, San Antonio, Corpus Christi and the Rio Grande Valley. It will be aired on US Public Broadcast stations and on Latin American television stations, while some podcast segments will be streamed online.
The documentary features Texas archaeological and historical sites to show how cooking began 13,000 years ago with techniques like salting, drying, steaming, roasting and baking.  But the filmmakers insist that it is not a cooking show. "It's the untold story of how cooking shaped and celebrated the Mexican American community of Texas during 500 years of conquest," says Adán Medrano, Executive Producer of the documentary.
Cooking is depicted as the act of survival and celebration of the Mexican American, Native American communities.  Shooting locations include outdoor earth ovens and home kitchens, revealing that today's Texas cooks are replicating what their indigenous ancestors cooked:  quail, deer, cactus and seafood from the Texas gulf coast.  "People narrate their histories through the act of cooking," says Medrano.
"The Roots Of Texas Mexican Food" will be a bi-lingual documentary, with dialog recorded in English and Spanish. The international production crew will be consist of Texas and Latin American filmmakers.  The director is Anibal Capoano, an award-winning documentary filmmaker from Uruguay whose work includesfour documentaries since 2009.  The cinematographer is film veteran Gabriel Bendahan who has shot several feature documentaries and four major Latin American feature films, including "A Bullet For Che" directed by Gabriela Guillermo.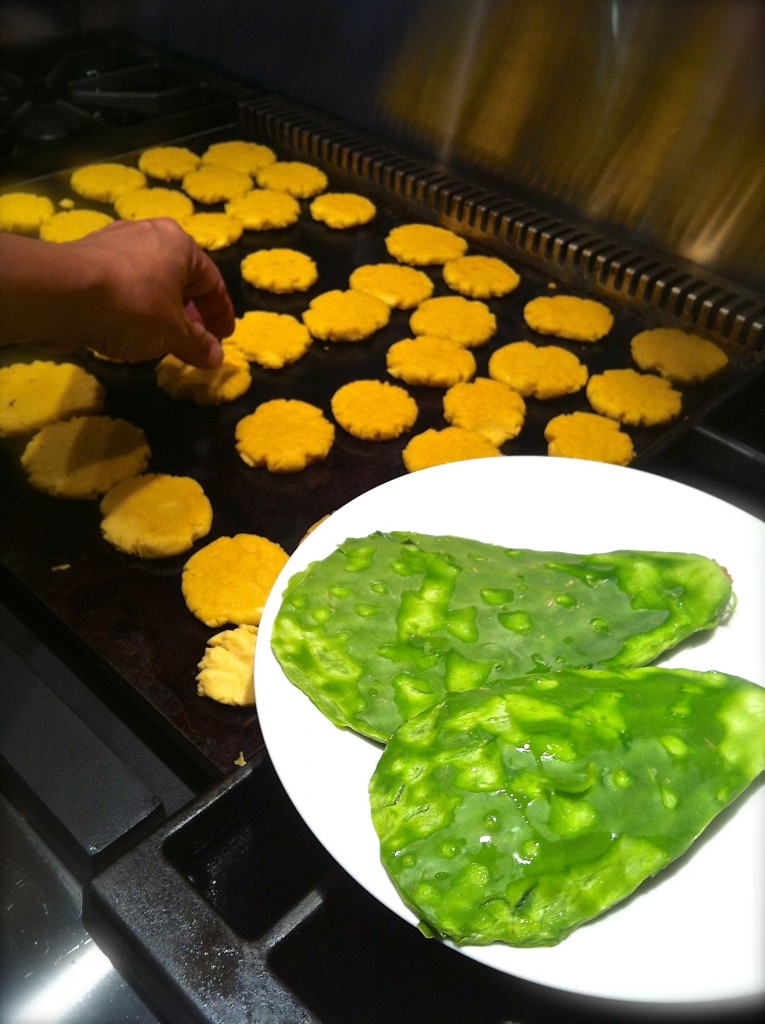 The production team is headed by long-time film production manager, Virginia Díaz from Houston.  Díaz is the Producer, and brings years of experience in feature films like "Selena," and managing productions for 20th Century Fox Television, including "Cristina's Court" which earned three Emmy awards.
Díaz says that this new indie documentary will show how Mexican American "comida casera," home cooking, has an international appeal. "We will film the Mexican home cooking of Texas, so that it resonates with other cultures and nations."
"The Roots Of Texas Mexican Food" — Production Team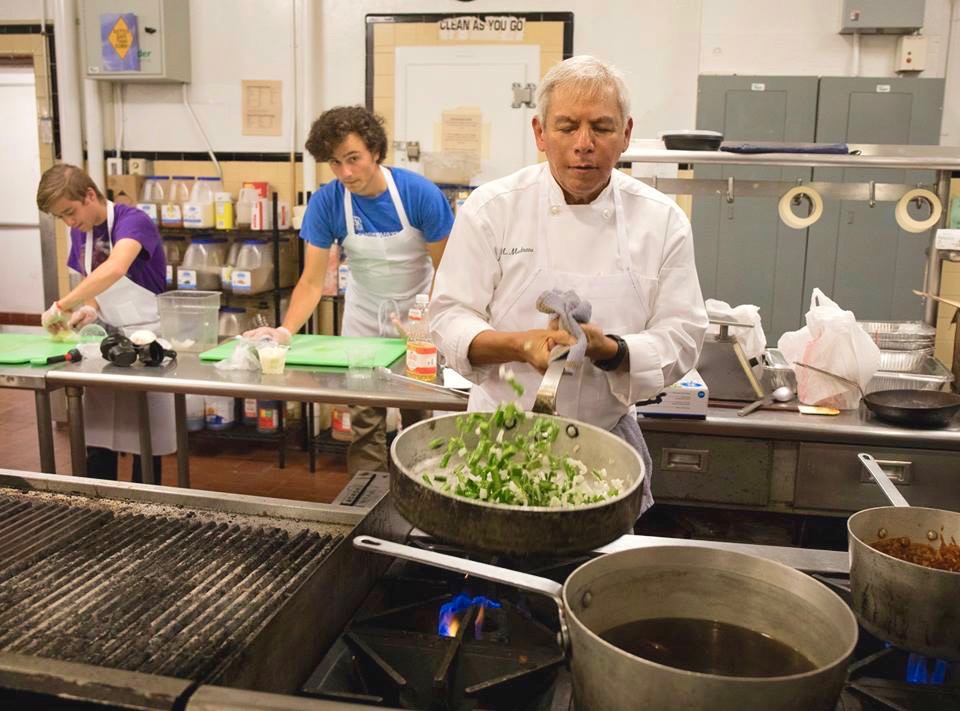 Adán Medrano
Executive Producer
Adán Medrano is a chef and food writer, a graduate of the Culinary Institute of America. His book, Truly Texas Mexican: A Native Culinary Heritage In Recipes, is published by Texas Tech University Press and received the "Finalist, Book Of The Year" award from Foreword Reviews. His upcoming book, "The Art Of Texas Mexican Cooking," is scheduled for release this summer, 2018.
He spent 23 years travelling and working throughout Latin America, Europe and Asia where he came to recognize the importance of food in relation to identity and community.  He returned to the US in 2010 to focus his attention on the culinary traditions of the Mexican American community of Texas and the indigenous cooking of the Americas.
His professional work in restaurant kitchens includes fine dining at "Restaurant Ten Bogaerde" in Belgium, and volunteering as the Chef of Houston's Casa Juan Diego, a shelter for homeless families.
Medrano is also an award-winning filmmaker and holds a Master of Arts degree in Radio, Television and Film from the University of Texas at Austin. In 1976 he founded the San Antonio CineFestival, the first and now longest-running Latino film festival in the USA. He continues producing media with a focus on food.
He has lectured about food & culture at academic institutions, including the Harvard University Coop and Northeastern University.  He has showcased his recipes at Brennan's restaurant in Houston; the Museum Of Fine Arts, Houston; at "Nao," the CIA restaurant in San Antonio; and the American Book Center in Amsterdam, The Netherlands.
Producer
Virginia Díaz
Virginia Diaz is a Line Producer and Production Manager for film and television production based in Houston, Texas. She has years of experience working as a Production Coordinator, Location Manager and Production Manager. As Production Manager on 20th Television's syndicated shows "Judge Alex" and "Cristina's Court", she supervised the creative and technical crew of over 100. "Cristina's Court" won 3 Daytime Emmy Awards for Outstanding Legal/Courtroom Program.
As a member of the Texas Motion Picture Alliance, she has worked on a number of feature films, including "Selena," and is involved in bringing more production work to Texas. Currently, she is a Board member for the Galveston Island Film Festival and Conference taking place in October 2018.
When she is not crunching budget numbers, Virginia spends time visiting her family in San Antonio and goes salt water fishing with her husband.
Director
Anibal Capoano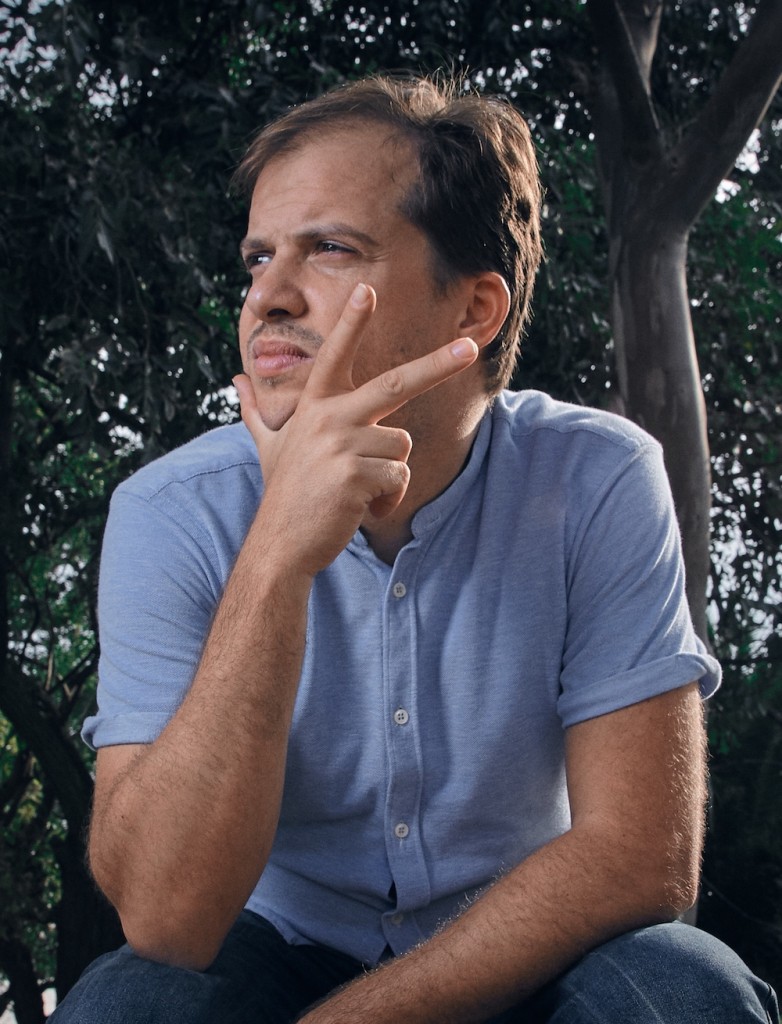 Director, documentalista y montajista.  Egresado de la Universidad Católica del Uruguay, y de la Escuela de Cine del Uruguay como Realizador Audiovisual.
Se especializó en cine documental comunitario. Trabajó en proyectos documentales participativos en barrios marginales de Montevideo, Uruguay, como documentalista y facilitador en talleres de video y creatividad. En este contexto realizó los siguientes documentales: "Hechos con desechos" 2009, "La placita" 2011, "Casa de Todos 10 años" 2012, "Caballitos de Lata" 2016. Con este último cortometraje ha recibido varios premios; En el festival internacional de barrios periféricos Soñar, soñar y en el festival internacional de documentales Atlantidoc 2018.  También forma parte del colectivo Antropología Visual, un colectivo donde se conjuga la investigación antropológica y la generación de contenidos audiovisuales y de webdocs.
Cinematographer
Gabriel Bendahan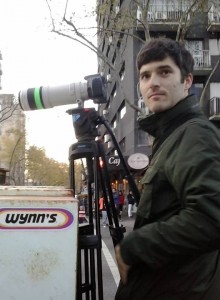 Director, director de fotografía y montajista de documentales, ficciónes y series nacionales e internacionales. Egresado de la Universidad Católica del Uruguay.
Fue fotógrafo de numerosos documentales: "Mais um carnaval" de Gabriela Guillermo, "Caballitos de lata" de Anibal Capoano, "Urbal Pampa" de Nacho Seimanas, "Envejecer Viviendo" de Gabriela Guillermo, "Clemente" de Pablo Casacuberta y "Preso" de Ana Tipa, largometraje documental seleccionado para competencia en festival Visión du Reel, Chicago latino film festival y ganador de mejor largometraje en festival Detour 2017.
Dirigió la fotografía de tres largometrajes de ficción; "Una bala para el Che" de la directora Gabriel Guillermo, "Frondoso Edén del Corazón" del director Juma Fode y "Panchopalooza" de Diego Melo.
En el 2017 realiza la dirección de fotografía de la serie para NBC Universal, filmada en doce países de América Latina, "Tu Casa Es Mi Casa" del director Pablo Casacuberta, y en la cual se entrevista y documenta a científicos y artistas de todo el continente.